Working Woman Wednesday: You Can't Sit With Us.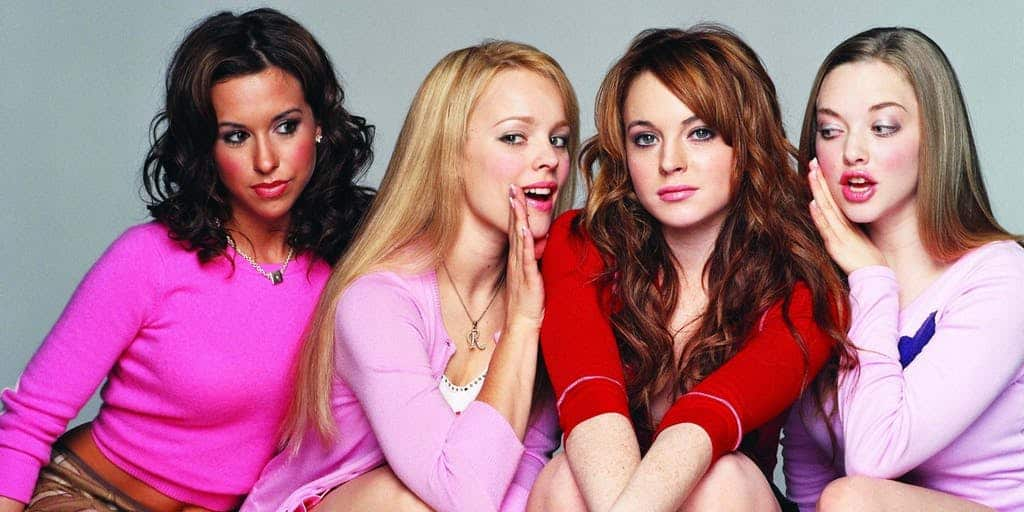 Hey lovelies! It's October 3rd, and it's also Wednesday. Do you know what that means? *drum roll* It's Mean Girls Day! Mean Girls is easily our generation's "movie," because of its impact on pop culture today. My friends and I still quote lines from the movie even almost 15 years after its release. Because October 3rd is a Wednesday this year, I thought I would commemorate the iconic film by creating Working Woman Wednesday: You Can't Sit with Us.
Clearly, one of the most memorable (and iconic) lines from the film is when Karen says to Cady, "On Wednesdays, we wear pink!" As such, you know I had to come through with a pink turtleneck. You guys know I live in turtlenecks during fall and winter, as they are so comfortable, versatile, and easily office appropriate. I actually wore my bubblegum pink turtleneck on Monday without thinking (I'm supposed to be planning my looks a week in advance, so you see how THAT'S been going), so I had to dig around for this peach number. Basics are a lifestyle choice! Pick this season's versions up at Forever21 here.
While I was researching for this look, I noticed a baseline theme in the fashion choices in Mean Girls. Between Regina, Gretchen, Karen and Cady, they wear a typical uniform of pastel colored tops and short, skimpy plaid skirts. To make this look office appropriate, I selected a high waisted plaid pencil skirt from Forever21, which is super on trend. I love the placement of the front pockets, which separates this skirt from your average bodycon skirt, and the belt loops allow me the freedom to wear whichever belt I choose. This belt is also from Forever21, find my skirt here and my belt here.
The girls also wear a lot of kitten heels in the movie, so I selected my black ankle boots, also from Forever21 (it's a Forever21 kind of day, clearly lol). Ideally, I would prefer to wear long black boots with skirts like this, but I need to find a new pair! Do you guys have any suggestions for a great pair of black stovepipe boots? Let me know in the comments! My boots can be found here.
I kept my accessories minimal to keep the focus on my outfit. My watch is one of my favorites from Fossil, and I'm wearing a Chanel brooch. Part of the 2000s aesthetic were the designer mini bags: Dooney and Bourke, Louis Vuitton, etc. Throughout Mean Girls, you see both Regina and Cady wearing variations of this style. While my minibags from the 2000s are currently used as makeup bags for traveling (read as: damaged beyond repair lmao), I modernized it with a black top handle bag from Zara. (Find a similar look here and here.)
Are you enjoying your Mean Girls Day? Coolness! I will be watching the movie tonight in my pink loungewear and Ugg boots. With my cheese fries.